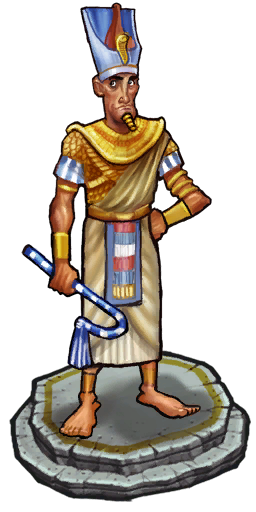 King Narmer
was a
Quest
Giver in
Age of Empires Online
. He resided in the
Egyptian Capital City
until his assasination by the Vizier by the end of the
Egyptian Campaign
. His eldest son,
Prince Sesostris
, took his place as the new pharoah.
He is also one of the nine Skirmish Hall opponents. Using mainly cavalry units is his unique attribute. Due this preference, he is a favorite among players who host Spearman Rush.
He is also obtainable as an Advisor .
List of Quest
Edit
The following Quests have King Narmer involved.
Side Quests
Edit
Ad blocker interference detected!
Wikia is a free-to-use site that makes money from advertising. We have a modified experience for viewers using ad blockers

Wikia is not accessible if you've made further modifications. Remove the custom ad blocker rule(s) and the page will load as expected.