Tarsos is a city within Mesopotamia. It is available to all civilizations except Persian since its only purpose its to demonstrate the Civilization.
Description
Edit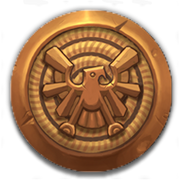 "Tarsos is a Persian commerce center at the junction of several major trade routes, between the heartlands of Persian and the many nations of the Mediterranean."
"The founding of the city is unknown, with many competing theories. Perseus, Triptolemus, Hercules, And even the winged horse Pegasus have all been woven into the tapestry of Tarsos' origins."
Inhabitants
Edit
Ad blocker interference detected!
Wikia is a free-to-use site that makes money from advertising. We have a modified experience for viewers using ad blockers

Wikia is not accessible if you've made further modifications. Remove the custom ad blocker rule(s) and the page will load as expected.