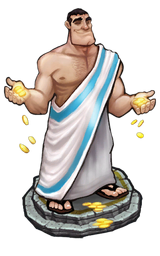 Ian Vogel (a.k.a. Lobo2k6) has commented on PvP:
Quoted from Ian Vogel[1]:
Hi everyone.
We have been focused on the patch, I think there's like 200 fixes or so, and I will have an update on that soon. But as for PvP?
We are going to make significant changes to Ranked PvP.
Ranked will be available to eligible players at Level 1
All Ranked players will be on 100% equal ground out of the gate
We'll go into greater detail about what this means in the coming weeks. We're investigating this to see what we need to do and when we can get that to you.
Unranked will remain as-is.
Happy Friday!

-Ian
References
Ad blocker interference detected!
Wikia is a free-to-use site that makes money from advertising. We have a modified experience for viewers using ad blockers

Wikia is not accessible if you've made further modifications. Remove the custom ad blocker rule(s) and the page will load as expected.