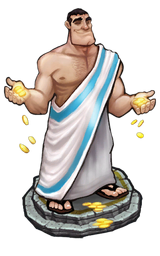 Ian Vogel (a.k.a. Lobo2k6) has commented on PvP and Gear:
Quoted from Ian Vogel[1]:
Hi, everyone.
We've been talking about our big push toward improving current systems, including Co-op, rewards, etc. I'll have more on this at a later date.
However, I want to call out our thinking on PvP and how Gear relates to it.
Specifically we are looking deeply at the barrier to entry for PvP. I also think it's too high, and we looking at best ways to lower the barriers. We want to make it easier to enjoy PvP and to make it more balanced.
Currently, our MS design team and GPG's design team are neck-deep in discussions. We have a huge game, so there are a lot of complexities; we'll get there.
In addition to looking at Gear, Level, and PvP, we're also considering new PvP modes, including support for party-based 2v2 unranked PvP (so you can match with a friend) and 4-player free-for-all ranked and unranked.
Bottom line: We're not just listening, we hear you loud and clear, and we're taking action. I'll have more specifics in the next week or so.
Have a great weekend, everyone.
Ian Vogel
Design Lead
MS Studios
References
Ad blocker interference detected!
Wikia is a free-to-use site that makes money from advertising. We have a modified experience for viewers using ad blockers

Wikia is not accessible if you've made further modifications. Remove the custom ad blocker rule(s) and the page will load as expected.