The War Wagon is a Persian Siege Unit available at the Siege Workshop in Age of Empires Online once Golden Age is reached. The War Wagon is different from other siege weapons in that it does not have an attack bonus against buildings. It is best used to attack Ranged Units such as Archers and Towers due to their high armor against ranged projectiles.
Equipment Slots
Edit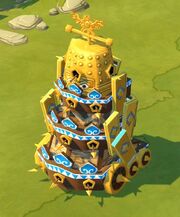 Ad blocker interference detected!
Wikia is a free-to-use site that makes money from advertising. We have a modified experience for viewers using ad blockers

Wikia is not accessible if you've made further modifications. Remove the custom ad blocker rule(s) and the page will load as expected.